Ask Hives Any Question -- He is a One-Man Search-Engine and the Be-All Know-All End-All Question Answerer To End All Question-Answerers. The only catch is, you have to find him first...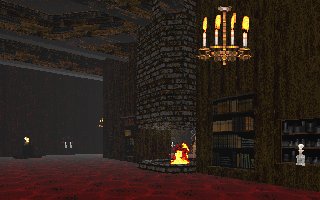 You should find the Mysterious, Elusive Hives the Butler in the Butler's Quarters, of course. But getting there is half the fun. The enormous basement dungeon beneath Lord Balderdash's Palatial Ancestral Home in Great Yarborough leads more or less to the servants' quarters, but it may take a while to penetrate the maze all the way to the Butler's Quarters.
Plan on spending several lunch hours and breaks penetrating this Bizarre Labyrinth before you ever have a hope of actually locating the Ever-Elusive Hives.
Ask Hives is a silent text-only game, so you can easily use a quick thumb-and-middle-finger flip of the alt + tab buttons to switch over to your spreadsheet window when the boss is nearby, and you'll look totally busy.
You can play Ask Hives on any Netscape or Microsoft Browser without the need for extra plugins, downloads or installs.
The game play will amuse, entertain, and frustrate you -- but you will find it highly addictive, as have so many before you...
FIND HIVES NOW!